In a new adventure with our friends Sarah and Daniel Price we went out on a wintery day to a local nail salon. Daniel and I were not so sure about this but decided to make the best of it. We all got pedicures. Really though, it wasn't all that bad and actually felt very good. I have always been a fan of massages and having someone rub your feet and calves felt wonderful. I joked about getting glow-in-the-dark nail polish but ended up not getting any in the end.
Tiffany and Sarah got some pretty colors and intricately styled flowers on their big toes. In the end we didn't feel at that un-manly about it and even joked about a return trip. To offset the girl oriented activity we made a trip to Gunnies as well.
On another day with our other friends Daniel and Alexa Larsen we took a trip up Provo Canyon to Midway Utah and the Homestead Crater. It's a natural formation over a hotspring where the minerals from the spring have formed a roof over the water after thousands of years. All that is left is a 20 foot wide hole at the top. The water is 55 feet deep and 95 degrees. We had fun snorkeling and swimming around for over an hour and getting a nice mineral bath.
s
The dock and water inside...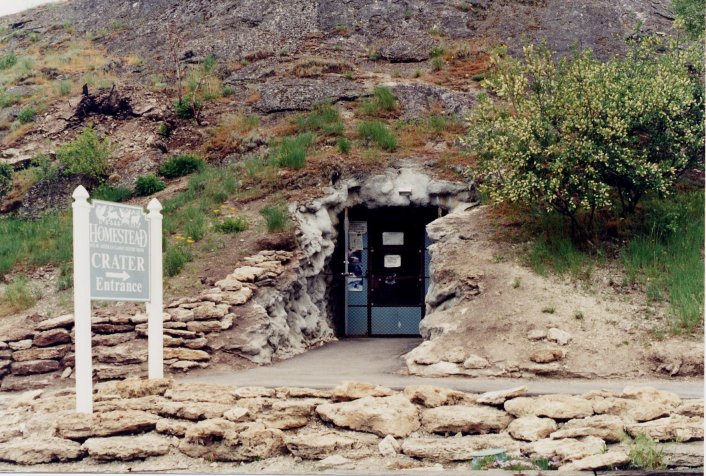 The entrance to the crater...
After our mineral bath/swim we went to a local restaurant we had found called the Tarahumara. They serve wonderful made from scratch Mexican food. Another highlight of the place is a salsa-bar with about 20 different kinds of salsa. They have some ketchup salsa for the kids all the way to some blistering hot varieties that will satisfy any spice-junkie.
Our drive back included a stop at Deer Creek Reservoir. It was frozen over and a lot of brave souls were out on the ice fishing for a fresh catch to have for dinner. It reminded me of all the frozen rivers and bays I saw in Sweden. So my excitement was enough to get Dan to stop the car and we took a short little jaunt on the ice.
It's nice to have friends around to do fun things with.